October 3rd, 2014: Until I can redesign and retool this blog (and probably a few other things, plus build at least one new site I'm excited about), posts here will be less frequent (BUT STILL HAPPENING!).
I want quality and love to be (even) higher priorities with more of my work.
Until then, my blog posts (both NEW and old) are just a step away (and FOR ADULTS ONLY):
Same as before, but at TastyTrixie.com/posts so there aren't big hairy twats and crazy loopy rambles in people's faces on my landing page, and with a sorry that I can't update on a reliable schedule … but hope to again SOON and IMPROVED! -Trixie
Want to see all of my AND my wife's porn?
Want me to let you know when I'm back in regular action?
My other favorite places to find me:
Without time to reflect on and edit my shit (and without a more robust and updated design and context-providing content to frame my daily stuff) I've been unhappy with posting spontaneous personal stuff and even just simple naked pics here these days. It's distracting me from freely making progress that will ultimately be worth continuing to decrease my visibility and frequency of updates for a time.
We've just been trying to do too many things for too long by ourselves, and it's taking me waaaaaaaaaaay too long to let go of all of that bit by painful bit in order to realistically, productively and beautifully retool for our future. Wish me luck, and thanks for your support and interest!
Welcome to my blog and
homemade porn site
! I've been a proud WebWhore since the year 2000; I plan to make porn for the rest of my life! I hope you enjoy exploring my personal site whether it's getting to know me through my words or seeing me naked in my pictures, videos and webcams!
-Trixie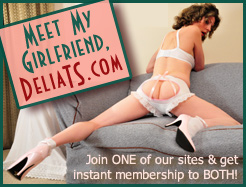 Fave Blog Links & Friends
Busty Babes Live on Cam Now:
TransWomen on TrixieCams: