March 13th, 2014 | Author:
Trixie
I'm so excited about the days getting longer! The world (from my perspective) is completely different than the world three months ago.
It's hard for me to believe I've experienced the seasons changing for forty years, and the changes seem MORE profound to me now rather than less. There's nothing mundane to me about it. It is unbelievable and wonder-full.
One reason the changing of seasons might be more noticeable to me in recent years is that I live in a very different microclimate than where I spent the first parts of my life. We've been living in the rainshadow for the past twelve years rather than the valley below the Cascade foothills where I spent the first twenty years of my life or Tacoma where I lived in between then and here. It rains A LOT LESS here. It's windier, drier and BRIGHTER here.
One Response to "Curly Grass Ponytail"
Welcome to my blog and
homemade porn site
! I've been a proud WebWhore since the year 2000; I plan to make porn for the rest of my life! I hope you enjoy exploring my personal site whether it's getting to know me through my words or seeing me naked in my pictures, videos and webcams!
-Trixie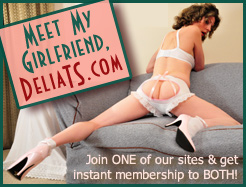 Fave Blog Links & Friends
Busty Babes Live on Cam Now:
TransWomen on TrixieCams: