May 15th, 2012 | Author:
Trixie
That's my crack & toes!
Past two days full of reminders of stuff I really like to do: immerse myself in a project with lots of time to work on it.
Also: lie in bed eating dark chocolate peanut butter cups while Delia walks around naked but for platform heels & white ankle socks, long legged and tan with Hawaiian Tropics dark tanning oil glistening on her big titties & dripping off her semi-hard she-cock.
2 Responses to "Bare Feet, Bare Ass"
Welcome to my blog and
homemade porn site
! I've been a proud WebWhore since the year 2000; I plan to make porn for the rest of my life! I hope you enjoy exploring my personal site whether it's getting to know me through my words or seeing me naked in my pictures, videos and webcams!
-Trixie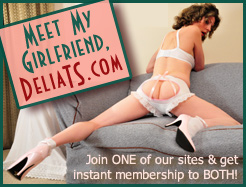 Fave Blog Links & Friends
Busty Babes Live on Cam Now:
TransWomen on TrixieCams: