December 20th, 2011 | Author:
Trixie
Images from a sweet masturbation video we shot on a super-fluffy bed in the hotel where we had our first threesome with The Hunter:
The video is over seventeen minutes long with a very feminine buildup (including showing off my natural breasts and white bikini brief panties with a see-through back) to my orgasm.
Watch/download HERE if you're already a member or JOIN HERE to become a member!
Welcome to my blog and
homemade porn site
! I've been a proud WebWhore since the year 2000; I plan to make porn for the rest of my life! I hope you enjoy exploring my personal site whether it's getting to know me through my words or seeing me naked in my pictures, videos and webcams!
-Trixie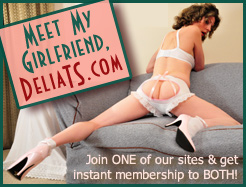 Fave Blog Links & Friends
Busty Babes Live on Cam Now:
TransWomen on TrixieCams: