If you've ever heard of TGPs then you've seen free porn galleries like these. I wish I didn't have to give away so many of my favorite pictures and video clips for free, but it's hard to get any attention without promoting myself this way, so here are some examples of my promo galleries (and yes, the sales text is amped up to the nth degree; I kind of enjoy referring to myself in the third person):
Here I am in jeans and a tight t-shirt by the water, flashing my tits and panties outside: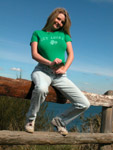 These pictures are from one of my favorite galleries, dressed in black with a wicked little black feathered hat, satin panties and nude nylon stockings: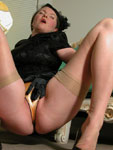 This is a fun one we shot outside with me stroking my big strap-on cock: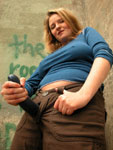 Here I am in a modest dress, white underwear and pantyhose all ready for church: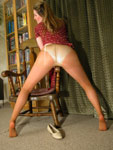 If you want to see ALL of my pictures, BECOME A MEMBER! I don't update the free pictures often; all the new stuff and regular updates are reserved for my paying members, though I do sometimes post previews here in my blog.
New photos in my members-only area are offered in galleries of two sizes: 1600 pixels on the long side or 1100 pixels on the long side. You can download and save your favorites and also utilize a hands-free slideshow mode within my site, if you like (this can be turned off or on according to your preferences).
Enjoy!